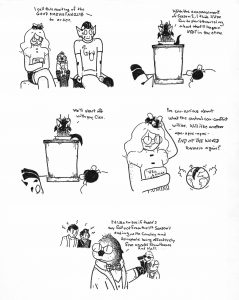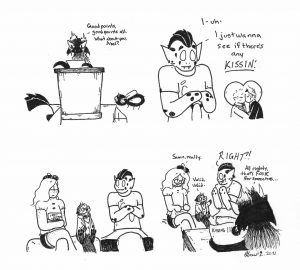 They're all a bunch of nerds.
A bunch of nerds who enjoy shipping but are going to have to wait patiently to see what the mighty Neil Gaiman has in store for the next season.
Also, I have decided to make Cordelia into cosplaying, because look how adorable she is in that little Aziraphale outfit.  Does she not pull it off?
Crap – now I need to draw her in more outfits.