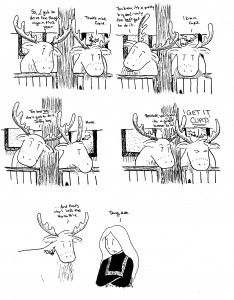 Realized I needed more Jeff the Reindeer.  So, here you go.  And really, with a stable mate like Cupid, I'd be hitting the road, too.
Also, we've reached that point in the Holiday season where suddenly, everything is happening and it's just busy busy BUSY.  Never quite felt this way before, but hey!  Nice change of pace, to some degree.  Feeling way too busy to worry!
…so this what my mom feels like on an almost daily basis.  Huh.  Who knew?