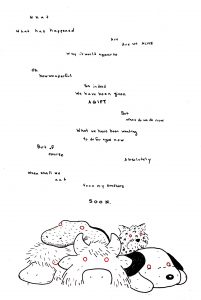 It's that time of year again.
That time of year when the air grows cold, the leaves change colors, and the stores are decorated with black and orange, announcing Halloween's arrival.
So why shouldn't I join in on the fun?  Add to the festivities, so to speak?
Yes, folks, another Halloween story is coming your way.  One filled with frights, curses, and some very angry stuffed animals.
So sit back.
Relax.
And happy reading
if you dare.
Please follow and like us: