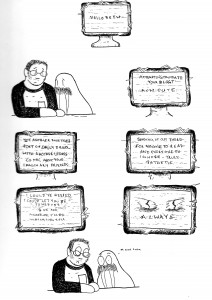 What?  No, this isn't voicing some of those deep, dark thoughts that lurk at the back of my mind concerning this blog.  Please.
Also: Sedna is an Inuit goddess of marine life.  Apparently, her father cut off her fingertips and thus were born seals, sea lions, and of course, walruses.
Ain't mythology fun?
Please follow and like us: