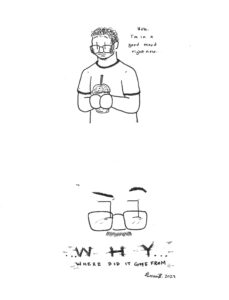 It might only be strange because I've been in such a weird headspace for the past couple of weeks.
Work has been extra stressful, my anxiety's been zooming all over the place, I haven't been taking care of myself – so to suddenly be in this relatively good mood is very odd.
Or it could just be that my birthday's tomorrow and I helped myself to some Starbucks today and have been listening to Olivia Rodrigo non-stop.  Maybe that's what fixed it.  I don't know.
Please follow and like us: