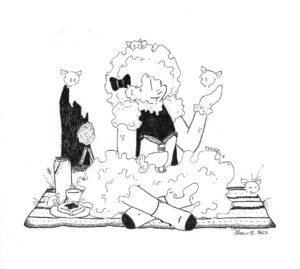 Last Funguary post!  Even though it's March but whatever!
I really wanted to do this prompt, and dang it, I did it.
And with this last prompt, Funguary is a wrap!  I probably drew more than I have in a good while, had fun coming up with the different character designs, and made some pretty good headway with the prompts themselves (14/28, which isn't bad!  Last year was 18/28).
Back to more walruses!
Please follow and like us: