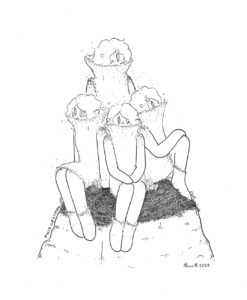 Yep, another art challenge!
This time, it's the second year of Funguary, by the amazing artist Feefal on Instagram.
I've already accepted the fact that I won't be doing every prompt.  I didn't even do all of them last time – I only got through 18.  I've actually cut out 7 out of 28, so I'm going to go from there.
Anyways, get ready to get fungi'd this month.  Woo!
Please follow and like us: