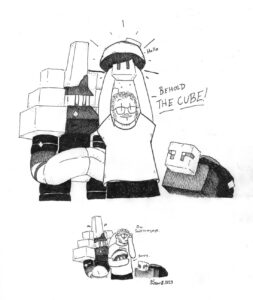 Had a moment of art block there for a moment, but we're back!
And this time – we've got more Pokemon fanart.
And these guys just might be my new favorites from this new Generation – the Nacli line (Nacli, Naclstack, and Garganacl).
(And no – I still have not played the new games.  Because of course I haven't.)
I don't know why, but I'm fascinated with them.  They're literally blocks of salt.  They don't even look like they belong in a Pokemon game; they look like transplants from Minecraft.
But again, I don't know.  I already love them.
Just so cubed.
Please follow and like us: