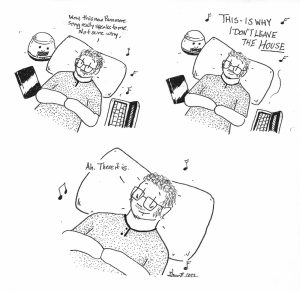 13 years of being a Paramore fan and I still find myself continuing to relate to their songs more and more.
Especially their last album, "After Laughter."  Especially "Caught in the Middle."  It's…it's too relatable.
And now they've done it again with "This is Why."  I think it's supposed to be about them confronting the haters, but I also see it as just dealing with people in general.  And the fact that it is very, very hard to want to be around them sometimes.
…god, I can't wait for their new album.  If the world could not end before February 10, that would be great.
Please follow and like us: