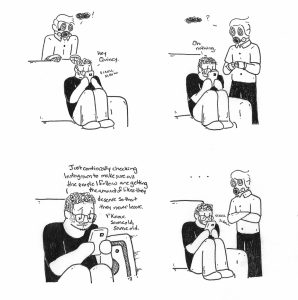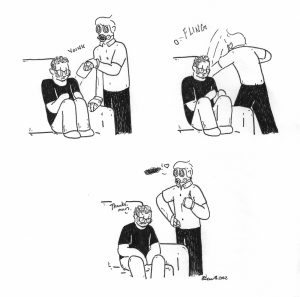 This has become something of a bad habit.
I think it's a wonderful mix of the way social media works, the way Instagram keeps changing its stupid algorithm, and my own anxiety.
It's a strange cycle.
Also please enjoy that throwing pose in Panel 6.  Took me 30 minutes to get it looking something like the way it is.
Please follow and like us: