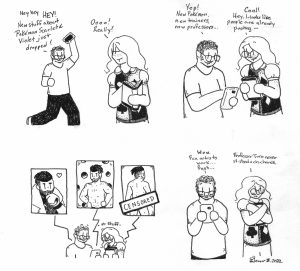 This might be the closest I get to NSFW art.
But this is truly what first popped up when the new info about the new Pokemon game dropped: the new Professor, Professor Turo, getting, ah, lewded, so to speak.
Either that or people welcoming Lechonk, who just might have one of the best names for a Pokemon ever.
Please follow and like us: