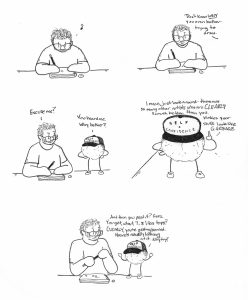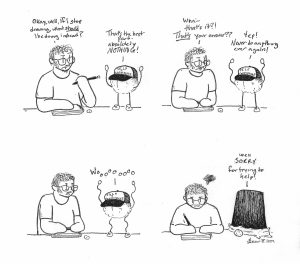 This does happen, from time to time.
My brain decides to tell me, "Why do you keep on drawing?  You're not even that good.  No one actually sees it.  You're buried by the algorithm.  You're not even making money off of it.  Why even try?"
But then comes the question – what should I be doing instead?
The answer of "nothing" does not work for me.  At all.  At this point, I can't see myself not drawing.  I've already gone through a time of not drawing once, and I refuse to do it again.  Period.  Point blank.  Not happening.
Yes, so my IG page is verrrrry small.  But should I let that stop me from drawing?  No.  I've got things to say/draw.
So my brain can take a seat as I continue to do this shiz.
Please follow and like us: