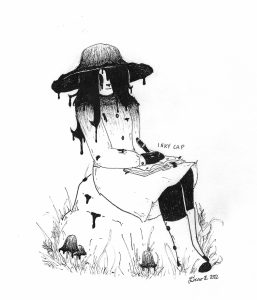 Whoops, Drew's doing another drawing challenge, this time for the month of February.
This time it's mushroom themed Funguary by the amazing artist Feefal!  I'm really excited for this one.  Been looking forward to it since she announced it.
Note: I'm realizing this one looks very similar to my Ink Witch drawing.  Just creepier.  Oh well.  Still like how it turned out.
Please follow and like us: