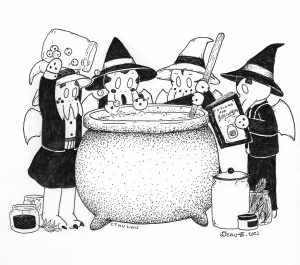 Because is it truly an October drawing challenge if I don't draw my mini Cthulhus?
There we are!  All 31 prompts in the bag (even if it isn't quite October anymore)!  Had a lot of fun with this challenge, with a bit more focus on characters than last year, which mostly focused on a moment in time/scene.
And now my hand hurts.  Time for a rest.
Please follow and like us: