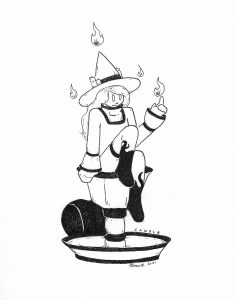 Yes folks, it is that time of year again.
Inktober is upon us, and with that the hope that I will be drawing (almost) every day for the entire month.
Like last year, I have eschewed the "Official" Inktober list and will be following someone else's.  This year, it'll be Aria Illustration's Witchtober, an entire list of witchy related prompts.
This should probably surprise a grand total of no one that this is the list that caught my eye.
With that said, let the drawing commence!
Please follow and like us: