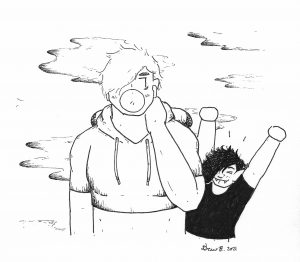 Two posts in one day.
What even is this.
But yeah, just another Draw This in Your Style for Instagram, this time for the artist disrupted_sky.  I love their artwork (one of those really good at anatomy type people), and really wanted to take part in it.
So here are their original characters, Malcolm and Damian.  Will be posting to Instagram shortly.
Please follow and like us: