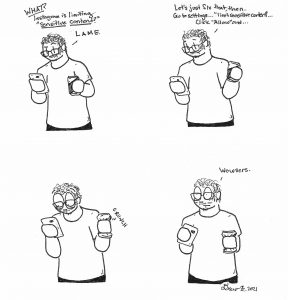 I'm just gonna put it thusly.
There are a lot of very talented people on Instagram who I firmly believe deserve to be seen and not throttled by some algorithm or hidden behind some kind of hidden censor.
And a lot of these people are very good at, um, let's just say "anatomy."
I mean, they are good at anatomy for sure.  Like, they can draw actual hands.  And muscle definition.  And everything is more or less proportional.
But, well, ya know.  Wink wink, nudge nudge, all that good stuff.
Please follow and like us: