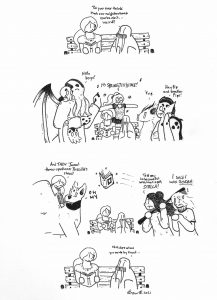 I need to actually map out where everything is in this universe.
Not everyone lives in the immediate neighborhood – Cleo and most of the Paw Pioneers, for example.  And the mermaids, of course.  Unless they had a saltwater swimming pool.
Also pretty sure the Seasons live somewhere else, but they just like to hang around.  Especially Spring and Summer.
Please follow and like us: