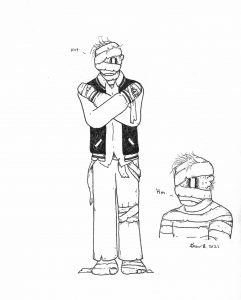 Had a dream a few nights ago about a mummy guy.  So I decided to draw a mummy guy.  And here he is.
In the dream, though, he had a "curse gun" – a gun which literally fired curses at people, like a swarm of bugs or sandstorms.  Which I promptly avoided drawing because that would involve having to draw a gun, which, like cars, I find kinda hard.
May give a go someday, though.
Please follow and like us: