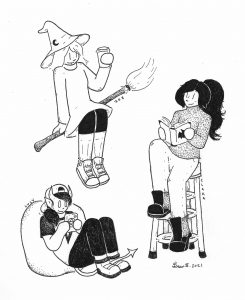 These are not new characters – they belong to a different artist, the same one whose Christmas challenge I participated in this past December, IG Doods.  I'm participating in a Draw This in Your Style challenge on Instagram, so these are his characters in my style.
Felt like I had to, 'cause witches, so here they are.
Also, holy crap, I actually posted three times in a week.  What is this nonsense.
Please follow and like us: