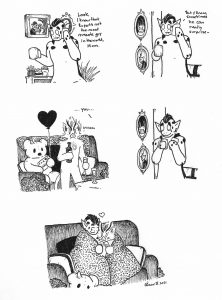 Have no clue why I've been on a Rupert/Abel kick as of late.  Probably because of this past Sunday being Valentine's Day and these two are the only characters that are involved romantically.
Honestly, at this point, I think ALL of the characters in the I Draw Walruses universe are living vicariously through these guys.
Except for maybe Dot.  Because she's Dot.
Please follow and like us: