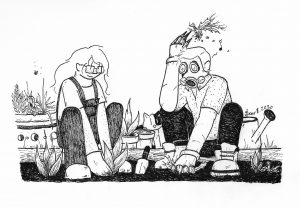 Feel like this is something that Cleo and Quincy would bond over – hanging out outside, puttering around the garden.
After all, plants are easier to handle than people.
Also, I realized that I've drawn Cleo a grand total of two times in the past year.  Unacceptable.  Our witch friend deserves more air time.
Please follow and like us: