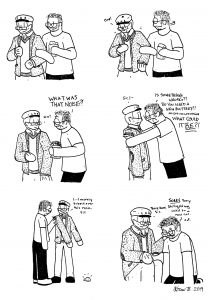 Still getting used to the new car, as you can see, even though it's already been two months.
There have been times where I'm like "NO NO NO NOT AGAIN – oh, wait, it's just my knee knocking against the paneling."  Or I tune into a certain sound and turn off my music to find out what it is, only to found out it was just a part of the song.
Clearly, still a bit traumatized from the Incorrigible Bastard.
Please follow and like us: