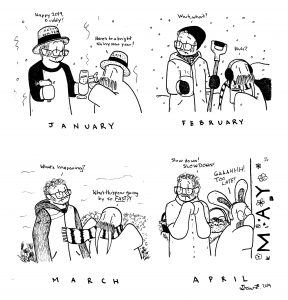 It's May.
How is it already MAY?
Where the heck did April go?
Where the heck did THIS YEAR go??
It's not just me, right?  This year is just speeding right along.  I mean, it feels like Spring just begun, but it's already mid-Spring.  Easter's already past.  We're already talking about Summer events at the library.
It's nuts, man.
Please follow and like us: