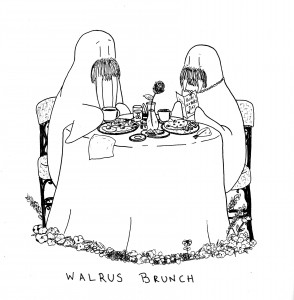 Yep, it's our dear walrus friend, treating his mother out to a lovely Mother's Day brunch.  She's just tickled pink.
Happy Mother's Day to all those moms out there, both human and walrus!
P.S. Hi Mom!  Thanks for always being there for me and generally being an awesome mother.  Love ya lots and Happy (early) Mother's Day!
Please follow and like us: