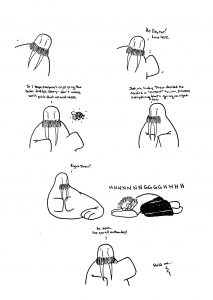 Holy crap, June has been a month.
Just a lot of stuff happening all at the same time.  The job interviews.  Attempting to wait patiently to hear back about said job interviews.  Mom heading off to the Ukraine.  The start of Summer Vacation/Library's Busy Season.  Throw in perhaps the weirdest Father's Day weekend I've had in a while, with a broken washing machine and my grandfather landing in the hospital, and yeah, it's been one heck of a month.
I just need a moment to sort of process it all.
Also do need to get used to the idea of being busy.  Something that is admittedly new for me, but is a part of being a functional adult.  So yeah.  Fun times for all.
Hoo boy.
Please follow and like us: