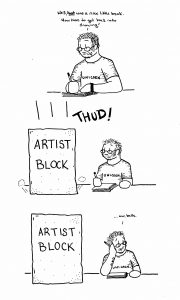 One of the harder things to deal with after having taken a break from drawing.
You know you need to get back into the habit again, and you really do need to draw.  Only problem is that you have absolutely no clue what to draw.
Loads of fun.
But yeah, I've managed to pull myself together after having not the best of weeks mentally/emotionally.  So back to the normal update schedule!
Please follow and like us: