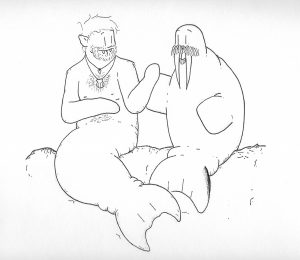 LOL JK one more mermaid drawing.
Someone pointed out that it was surprising that I hadn't drawn anything walrus related for Mermay.
So I decided to fix that.
I've named him Clark.  Because he seems like a Clark.  Also, I think he might be my new favorite.  He's too cute.
Please follow and like us: