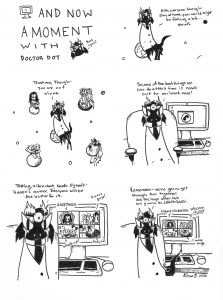 This was supposed to be up yesterday.
BUT.
Somehow, my blog got corrupted, and everything kinda went kerblooey.
After a moment of panic, I did manage to find someone to fix it.  So everything is back up and running, thankfully.
Anyways.  Talk to your friends.  Good times will be had.
Please follow and like us: