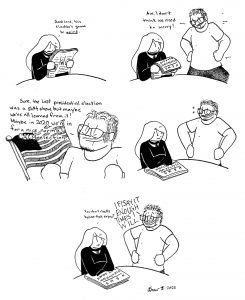 Please note: I do try to avoid talking politics whenever humanly possible.  So this will hopefully be the one and only comic touching on the presidential election this year.
But really, I can already tell, it's going to be a weird one.  Which, truth be told, I think we have the last election to thank for that, setting a unfortunate new precedent for whatever shenanigans happen in future elections.
Whee.
Now back to your scheduled walruses.
Please follow and like us: